Mondi Stambolijski
The largest producer of pulp and paper in Bulgaria, offering exciting career opportunities in a dynamic and environmentally responsible work environment.
About Mondi Stambolijski
Mondi Stambolijski offers exciting careers in a dynamic workplace with a truly high-tech environment that produces environmentally responsible products. Our Bulgarian mill is part of an integrated business model from forestry to packaging and paper products, which crеates synergies along thе entire value chain. Mondi Stambolijski is the largest pulp and paper producer in Bulgaria with more than 65 years of experience. We produce high quality sack kraft paper for multiple applications. Our products and solutions reflect our knowledge, experience and our innovative spirit. Our teams continuously strive to improve our processes.
Our location
The mill is located in the town of Stambolijski in southern Bulgaria approximately 18 kilometers from the country's second largest city – Plovdiv, a beautiful ancient city. The region around our plant offers unique cultural, historical and natural attractions and many opportunities for an active and socially integrated lifestyle. Located approximately at a 20 minutes driving distance from the two biggest administrative centers in the region - Plovdiv and Pazardzhik - the town of Stambolijski can conveniently be reached by public transportation (bus and train). Mondi Stambolijski also provides corporate transportation service to its employees.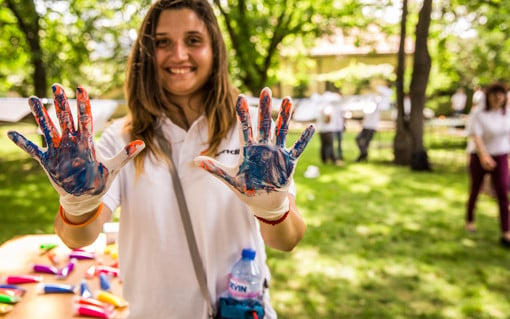 Local communities are important to us
We are engaging with local communities on an ongoing basis committing to build strong and trusting relationships and to contribute to healthy and prosperous communities. The majority of our community projects target education and health. We also support infrastructure and community development projects. One of our initiatives is related with celebrating the first school day every year in the schools in the town of Stambolijski, providing STEM gift sets to all first graders. Placing focus on early childhood education is part of our efforts to encourage students' interest in STEM subjects that are fundamental for a successful future.
A glimpse of Mondi Stambolijski