Mondi in Bulgaria
Are you curious what it's like to work at Mondi?
We can tell you in just four words …. watch and see for yourself.
Who is Mondi?
We're a global packaging and paper group employing 22,000 people in over 30 countries. We work with thousands of global and local brands, offering our customers a wide range of solutions using paper where possible, plastic when useful. Learn more about who we are.
Mondi in Bulgaria
Mondi is the #1 kraft paper producer globally and represented by Mondi Stambolijski in Bulgaria.
Today, Mondi Stambolijski is the largest pulp and paper producer in Bulgaria and supplies high-quality kraft paper for multiple applications to numerous packaging manufacturers and converters across Europe, Asia and Africa. The history of the mill spans over more than 65 years.
Learn more about our Bulgarian production site here.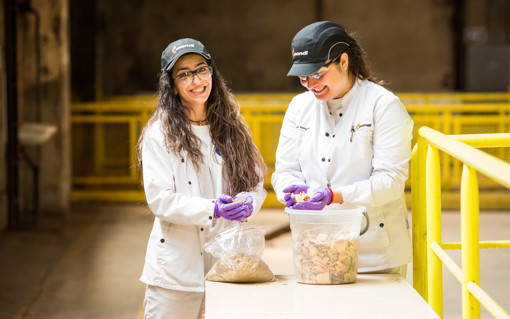 Become a part of our team as a student or expert!
Whatever your professional background is, you can build your own success story in your field of interest and passion with us. We offer a broad range of exciting career opportunities at Mondi Stambolijski. If you choose to join our team, you will find: A welcoming and inclusive environment, A collaborative and respectful team culture, A range of career paths – expert and leadership tracks, Dynamic and diversified tasks, Various learning and development opportunities, A set of benefits enabling a positive work-life experience, valuing your safety, health and mental wellbeing